ministries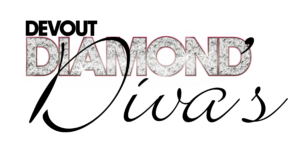 women's ministry
The wise woman builds her house, but with her own hands the foolish one tears hers down. – Proverbs 14:1
Devout Diamond Diva's is a women's ministry that empowers women, and teach them to learn how to live as a woman, to balance their households, to have a career, and be all that God has called them to be.
This year our annual women's conference will be held May 2-4, 2019 at the Sheraton Chapel Hill and it is FREE and open to the public. (We do request that you still register and bring two additional guest as well.)

For more updates on the Devout Diamond Diva's events and gatherings please like our Facebook page (link below)
men's ministry
Blessed is the man who walks not in the counsel of the ungodly, nor stands in the path of sinners, nor sits in the seat of the scornful; But his delight is in the law of the Lord, and in His law he meditates day and night. He shall be like a tree planted by the rivers of water, that brings forth its fruit in its season, whose leaf also shall not wither; and whatever he does shall prosper. – Psalms 1:1-3
ESPM men's ministry teaches men how to be an empowered successful prosperous man through the Word of God. For updates on men's fellowships or events please sign up below.

The vision of the Faith Assembly Christian Center – The New Church Crisis Team is to help when there is a need in the community. If you or your family are experiencing an emergency or have a need, please reach out to us. We'll work together to find a resolution for you.
Please contact for assistance: